Experience matters when it comes to an early childhood program and we have years of experience promoting excellence in early childhood education. The members of the teaching staff are committed to our vision, well versed in child development, have early childhood experience and are excited about ongoing professional education. They follow a team teaching approach when planning and working with the children. The staff's knowledge and experience in the field of early childhood education enables them to provide an environment where children learn while they play.
Incline Village Nursery School staff members are required to complete a minimum of 21 continuing education hours in child development approved by Washoe County Social Services per year.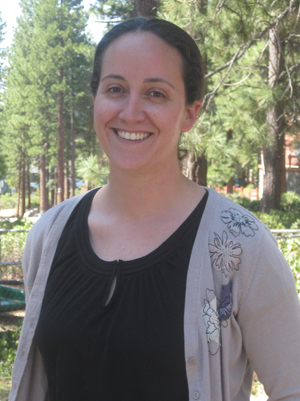 I was born and raised in Kings Beach in the same house that my parents still live in today. I graduated from North Tahoe High in '97 and moved out of the basin to attend college, first at the University of North Texas and then at California State University Chico where I achieved my Bachelor of Arts degree in music performance with upper division thematic studies in child development. My musical focus was in classical studies and I played clarinet for the Northstate Symphony for four years among many other classical ensembles. Clarinet is my main instrument and I can also play and teach saxophone, flute, and piano.
After graduating college in 2001 I moved to Washington and began working in Bellevue in early childhood education at a prestigious corporate preschool. I taught music full-time to infants through junior-kindergarteners for two years and then moved on to be a lead preschool teacher. I joined the company's Succession Planning program in order to grow in the early childhood field and become an administrator. I moved into the Assistant Director position and held that position for another five years, thoroughly enjoying every aspect of a job where I could still work with the kids on a daily basis, but also be responsible for program development and center management. Throughout my training I completed many more college credits in early childhood education and completed their Succession Planning program three years in a row. Early childhood education is my passion and I feel so fortunate to be able to continue my career in the field in beautiful Lake Tahoe with Incline Village Nursery School.
I am married to a wonderful husband named David, and we have two incredible daughters who are in their early-childhood years. We just moved back to Kings Beach in July of 2011, and we are loving every second of being Tahoe locals once again.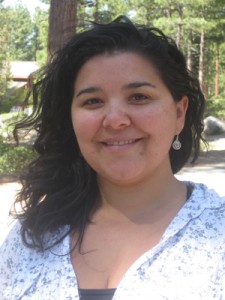 Misty Berberich started her preschool teaching career as a substitute teacher for Kona Montessori, in Hawaii, at the age of 19 and soon thereafter was invited to become a staff member, a position she held for two years. She returned to full time studies in Early Childhood Education for the next few years, attending the University of Hawaii. After a short hiatus working at the exclusive Kona Resort to meet her student loan obligations, she was welcomed into the Creative Day preschool at the age of 24. For eight years she worked with and was mentored by renowned director, Jan Achey, whose school was rated the best preschool in west Hawaii for many years. Beloved by both parents and students, Misty was the inspiration for a character in a children's book, Humu by Kimberly Jackson. Teacher Misty still receives letters of appreciation from former students, some of whom are now graduating from high school. She moved to Incline Village in 2011 and began searching for a great place for her own little one to play when she came upon Incline Village Nursery School. She began teaching at IVNS as the lead teacher in fall 2011.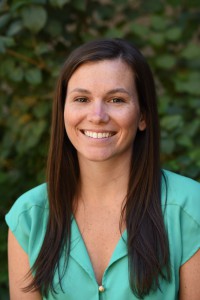 I grew up in a small town in central Maine and attended the University of Maine at Farmington where I received a Bachelor of Science in Education. I knew very early on in high school that I wanted to be a teacher and work with children. As a senior I applied to one of the best liberal arts schools in the country that is well known for its highly qualified teaching program and I was so lucky it was only an hour away from home!
In 2011 my boyfriend was offered a job at Sugar Bowl Ski Academy and we made the decision to move across the country to Truckee under the premise that we would try it out for 6 months. It was one of the best choices we have ever made! I have fallen in love with this area and all it has to offer. For the last 4 years I have been fortunate enough to be a full time nanny for numerous families in the Truckee/North Lake Tahoe area. I have spent time with children as young as 3 months old and all the way up to age 6. I have forged many bonds and friendships with so many children in the area and I look forward to seeing their faces every day!
IVNS will be a great place for me to grow and further my experience and education as I begin to pursue a Masters in Childhood Development and Early Childhood Education. In my free time I enjoy doing all things Tahoe with my boyfriend and our dogs Snoopy and Reya. I love to hike, paddle board, mountain bike, and travel as much as I can. I look forward to meeting you all and watching your little ones grow this school year!